I have got the 3rd payment from ClixSense.com sent through Payza.
Gross amount: $18.73 USD.
Withdraw fees: $0.00 USD.
Amount sent: $18.73 USD.
Request date: Jul 18, 2017. Date paid: Jul 19, 2017.
Membership: Standard.
Here is the payment proof image (screenshot):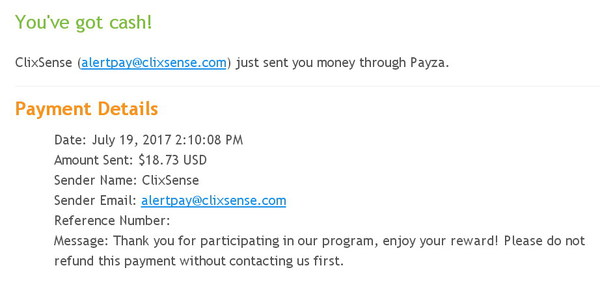 Thank you very much, Administrator!
Have a nice day!
K_H_A_N